International Student and Scholar Services (ISSS) is part of the Concordia International Center with a focus on supporting intemational students and scholars from orientation to graduation/post- graduation work experence.
Our vision
Our vision is to create a welcoming, supportive and culturally enriching campus experience for our international students/scholars and build a strong global community of Concordians in mind, body, and spirit.
Our mission
We provide advising on F and J visa regulations, provide assistance with travel guidelines, serve as a liaison between academic advising and student visa compliance, offer guidance on obtaining social security numbers, assist with on or off campus employment for international students/scholars, and applications for curricular practical training, optional practical training opportunities and visa extensions. We offer assistance with everyday life including information on food services, housing, transportation, health insurance, banking, tax preparation and assist our international students with appropriate referrals as needed. The ISSS also plans cultural programming with monthly or more cultural events for our international students, and opportunities for our international students to meet and mix with domestic students for enriching cultural exchange.
The work of ISSS
Advising sessions in person and on Zoom
Cultural programs and planning
Workshops
Newsletter
Meet our team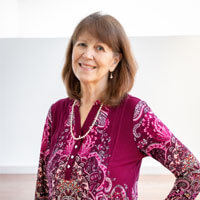 Britt-Marie Martinsson
International Student & Program Coordinator
Walk in Advising: Every Monday and Thursday afternoon from 1:00 pm to 5:00 pm 
Virtual Meeting: Schedule an appointment through calendly: Britt-Marie Martinsson Calendly
Office: SS111
Phone Number: 734-995-7563
Email:  brittmarie.martinsson@cuaa.edu
Robin Kuzu
Director of International Student and Scholar Services
Virtual Meeting: Schedule an appointment through her calendly: Robin Kuzu's Calendly
Email: Robin.Kuzu@cuw.edu
*Please contact Robin for virtual advising on OPT, STEM OPT