Gallery Schedule
The Kreft Art Gallery will be open to the public Monday-Friday 12:00-4:00 pm, beginning September 13, 2021. We welcome you to come to campus and view the following shows:
September 13 - October 8, 2021: "Thinking Out Loud." Sculptures by Brian Nelson (MFA). Professor in the School of Art and Design at Eastern Michigan University.
November 10 – 14, 2021: "Veteran's Week Event." A historical look at the military.
November 30 – December 17, 2021: "Fall Finesse." Artwork by our very own CUAA students.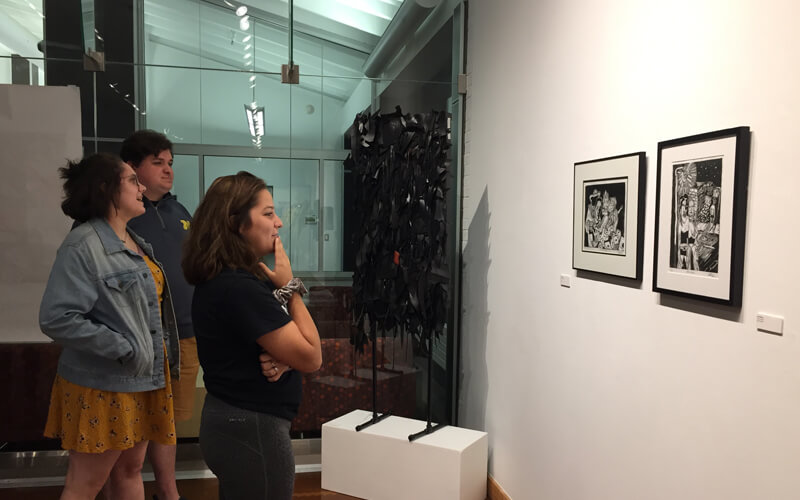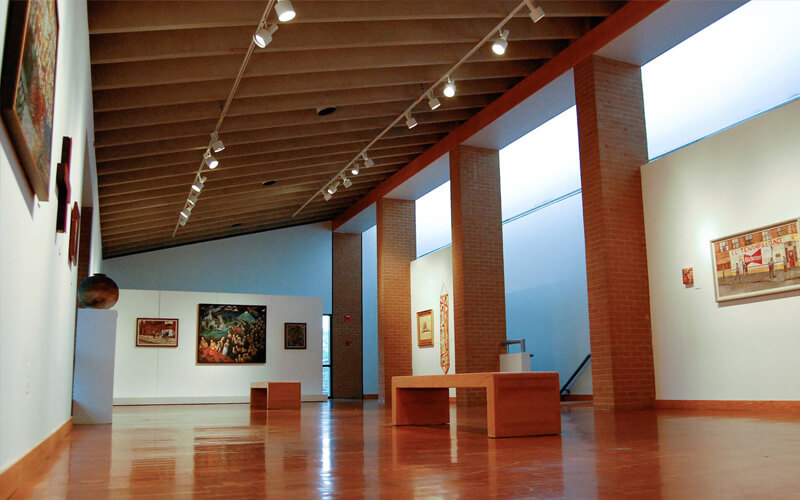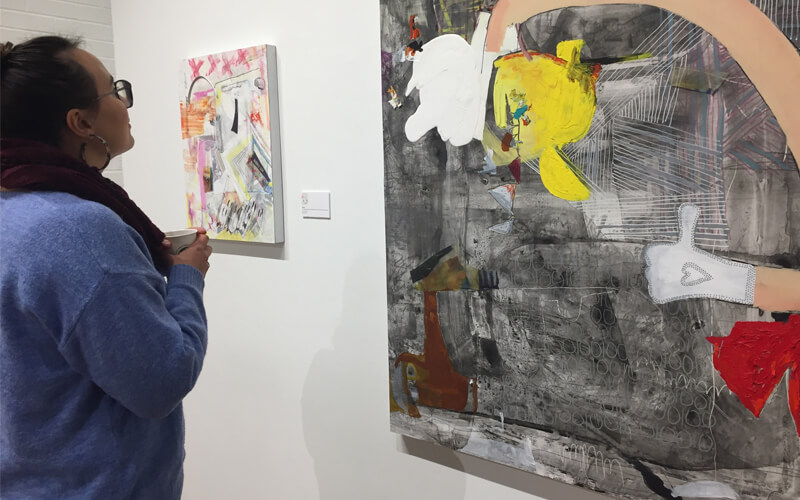 Kreft Gallery features
The gallery is conveniently located just east of the Box Office and serves as the entrance to the Black Box Theatre
Entry to the gallery is through a door in the floor-to-ceiling glass wall which opens onto the main hallway in the Kreft Center for the Arts, making exhibitions visible even when the gallery is closed
Security is provided by trained student docents
Gallery space is reconfigurable with 4' X 8" kiosks, and pedestals with plexiglas vitrines
Overhead, color-balanced track lighting illuminates the space
The gallery is also used as the backdrop for the senior recitals of music majors as well as other university events