School of Health Professions
Master of Science in Physician Assistant Studies
Our Master's in Physician Assistant program will prepare you to provide high-quality health care in a respectful, caring manner.
Preparing you to provide quality health care to those in need
Are you looking to take the next step in your medical career? Becoming a Physician Assistant is a great option. You'll have the advanced training to collaborate with one or more physicians and be able to examine, diagnose, treat, and counsel patients. There is a significant need in health care for high-level professionals. At CUAA, we strive to prepare you to provide quality health care in a respectful, caring manner. If you value the same things we do, consider pursuing your Master of Science in Physician Assistant Studies (MSPAS) with us.
Questions? We're here to help
Our team is available to help you as you consider the next step in your education.
Get answers to your questions
Our team is standing by to assist you with additional program details, financial aid options, and admissions questions.
Physician Assistants (PAs) are licensed health care professionals who practice medicine in collaboration with an MD or DO. PAs provide patient care by obtaining histories, performing physical examinations, diagnosing injuries and illnesses, prescribing, assisting in surgery, ordering and interpreting lab and radiologic results and educating patients on their conditions, as well as prevention. PAs work in a variety of settings including hospitals, clinics, universities, governmental services, and industries. PAs are all trained in primary medicine as the basis of their medical knowledge and have the flexibility to practice in any of the different specialties of medicine they desire without having to complete a residency in that field.
There has been, and will continue to be, a significant need in health care for high-level healthcare professionals. Statistics from 2022 by the Bureau of Labor Statistics noted that the median earnings for PAs in 2020 were 121,530/year; with employment projected to grow 31 percent more from 2021 to 2022, which is much faster than the average for all occupations. As demand for healthcare services continues to grow, PAs will be needed to provide care to patients.
In order to become licensed and certified, all PAs must graduate from a PA program that was nationally accredited by the ARC-PA, and pass the Physician Assistant National Certifying Examination (PANCE). Graduates take the PANCE exam after successful completion from an accredited program. Licensure is required in all states.
Licensed and certified PAs are required to complete 100 hours of continuing medical education every two years and pass the Physician Assistant Recertifying Examination (PANRE) every ten years in order to maintain certification.
ADEIB (anti-racism, diversity, equity, inclusion, and belonging)
The PA Program at Concordia University Ann Arbor is intentional in creating an environment of diversity and belonging, welcoming students from diverse backgrounds to become competent medical providers. We welcome and embrace students of any age, race, color, gender, religion, national and ethnic origin, and mental and physical abilities/ disabilities who meet the technical standards. In addition, we are committed to creating a safe and compassionate learning environment for all seeking to improve and influence communities through clinical service and leadership with compassion and respect.
Program vision
The Vision of the PA program at Ann Arbor is to provide the local and global community with competent medical providers who will improve lives and influence communities through clinical service and leadership, and do so in a compassionate and respectful manner that changes the lives of all patients who seek our care.
Program mission
The Mission of the PA program at Ann Arbor is to educate Physician Assistant students in primary medicine with a focus on rural and underserved patient populations and communities.
In meeting our mission, the program has applied for, and been funded, a grant from HRSA to provide student stipends for rural clinical rotations to offset the cost of housing, travel, and food for those students who commit to clinical experiences in rural and underserved areas, in Michigan, as well as any rural and/or underserved areas of the United States.
At CUAA, we strive to prepare you to provide quality health care and to do so in a respectful, caring manner addressing mind, body, and spirit.
If you value the same things we do, consider pursuing your Master of Science in Physician Assistant Studies (MSPAS) with us.
Graduates must successfully complete all aspects of the PA program, which must be accredited by the ARC-PA, and pass the Physician Assistant National Certifying Examination (PANCE) in order to obtain a license in the state(s) in which they desire to practice. Upon graduation, graduates will have the ability to practice in any of the different specialties of medicine. Licensed and certified PAs are required to complete 100 hours of continuing medical education every two years and pass the required NCCPA certification requirement every ten years in order to maintain certification.
Licensure / Certifications
Graduates take the PANCE exam after successful completion from the program. Licensure is required in all states, but licensing requirements may differ in each state.
Candidates for admission must meet the following requirements:
Baccalaureate Degree (must be earned prior to matriculation from a regionally accredited university or college in the U.S.)
GPA Requirements

Minimum 3.0 CUAA cumulative GPA or higher, AND
Minimum 3.0 CUAA prerequisite science GPA or higher
Please note that the CUAA PA program will review transcripts for repeated courses and withdrawls. The presenace of multiple repeats and/or withdrawls will be taken into consideration when deciding progression through the admissions process and acceptance into the program.
The program will specifically use the grades from CUAA science pre-requisites delineated to create a calculated GPA in CASPA for only those science courses that are required by the program. This may create a discrepency between the calculated CUAA prerequisite science GPA and the CASPA "global" science GPA of all science courses taken.
Prerequisite Requirements
All prerequisite courses must be completed within 8 years of the time of application.
For all prerequisite courses that require a lab, the lab must be completed in person. No online labs will be accepted with the exception of the 2020-2021 academic year.
All prerequisite science coursework must be completed at the time of application in CASPA. Each prerequisite course must be successfully completed from a regionally U.S. accredited college or university.
One-nonscience prerequisite may be in progress at the time of application but must be completed prior to matriculation.
No advanced placement or transfer credit is granted if transferring from another PA or graduate program nor for foreign medical graduates or foreign physicians in the place of CUAA PA program courses. No course credit is given for experiential learning.
Science prerequisites
Human Anatomy & Physiology: may be completed as A & P 1 and A & P 2; or can be a course in anatomy PLUS a course in physiology, both must include lab and must require a college level biology course as a prerequisite for taking A & P. The applicant may be asked to provide the course description to the program. A & P is the cornerstone for all understanding in clinical medicine, and as such, the course must be rigorous, related to human anatomy & physiology. Pathophysiology will not replace the requirement for a physiology course in those who have taken only Anatomy.
Organic Chemistry: one semester, minimum 3 cr. with lab
Biochemistry: one semester, minimum 3 cr. with or without lab
Microbiology: one semester of 3 cr., with lab
Non-science prerequisites:
Medical Terminology: one semester of a 1 credit or 2 credit course
Psychology: one semester, 3 credits (lifespan, developmental or general psychology)
Statistics: one semester required; 3 credit minimum
College Algebra or similar: one semester 3 credits (will accept high school AP credit)
English Composition: one semester, 3 credit minimum (will accept high school AP credit)
Additional requirements
Audited coursework is not accepted for prerequisite courses.
There must be documentation of 1000 hours of hands-on patient care experience. If you currently are within 100 hours of completion of your hands-on patient experience, you may submit a plan to complete those 100 hours to GradPA@cuaa.edu, your application will be placed on hold until you notify the graduate admissions counselor of completion of the HC experienc requirement.

Examples of hands-on patient care may include but is not limited to: nursing, CNA, ER tech, EMT/paramedic, lab technician, dietician, exercise stress test technician, mental health therapist, military medical/clinical specialist, occupational/physical therapist, pharmacist, pharmacy technician, phlebotomist, respiratory therapist, surgical technician.

The following are NOT considered hands-on experience: PA or MD shadowing; non-clinical research assistant; CPR instructor; patient transporter, pharmaceutical rep; ski patrol (unless EMT certified), lifeguard, aerobics instructor, therapeutic horse observers, unit clerk, medical insurance clerk, medical secretary.
Medical scribe experience as a scribe is invaluable to documentation and observational learning, but hands-on patient care experience is not part of the scribe's responsibility. As such, a scribe may use maximum of 500 hours of scribe work as part of the patient care requirement, but the remainder must be in some capacity in which you have direct patient interaction.
Three letters of reference are required to be submitted:

One letter of reference must be from an employer/supervisor of your patient care experience, and should speak to your interaction and care of patients and aptitude for a profession as a health care provider.
One must be from a healthcare provider whom you have shadowed or worked alongside that can speak to your professionalism.
The third may be from a professor, coach, coworker or supervisor as a non-health-related character reference.
PA-CAT
The Concordia University Ann Arbor PA Program is recommending their applicants take the PA-CAT (Physician Assistant College Admission Test). The PA-CAT is a specialized test designed to measure applicant knowledge in key prerequisite science subjects typically required for PA school. For information about the PA-CAT and to schedule your exam click here.
PLEASE NOTE: If you elect to complete the PA-CAT it must be completed by the end of September in order for scores to be available to the program fore review by the deadline.
PA-CAT Study materials provided by Exam Master include:
Two 120 Question PA-CAT Practice Exams
Eight 50-Question Subject Exams
Pre-Matriculation Success Course
PA-CAT Covered Subjects: Anatomy, Physiology, General Biology, Biochemistry, General and Organic Chemistry, Microbiology, Behavioral Sciences, Genetics, Statistics.
Concordia University Ann Arbor (CUAA) has specific technical standards that apply to all candidates for admission and those who are selected to enter the program.  Students selected to enter the program must have the capacity to complete the entire course curriculum to achieve the Master of Science in Physician Assistant Studies degree.  Accommodations may be possible for some disabilities, but the Physician Assistant's (PA) role in the provision of health care requires that he or she be able to perform in an independent manner that does not compromise patient care.
*NOTE: While CUWAA does not require vaccinations, many of the universities' clinical partners require that students who learn in their facilities are vaccinated against specific communicable diseases.  Such policies are developed and administered by the clinical partners, and those facilities may, in some cases, grant exemptions to their own vaccine requirements.  However, on the advice of legal counsel, CUWAA does not review or grant exemptions/waivers/exceptions to policies developed by other entities.  Students who choose to enroll in a CUWAA health care program must adhere to all vaccine requirements of the clinical facilities to which they are assigned. Further, CUWAA is not obligated to reassign students to a different clinical experience or facility based on vaccination status, or for any other reason. An employer exemption (from an organization you are employed by, for example) does not carry over to the CUWAA student role.  Once a decision on the student exemption has been made by the organization, the approval form or email needs to be forwarded to the staff member that handles your onboarding process.
In order to perform the functions required of a physician assistant in a variety of clinical situations and render competent patient care stipulated by the faculty, accreditation agencies, and the standards of practice as a PA, candidates/students for the program must meet the Technical Standards:
Observation: Students must be able to observe demonstrations, visual presentations, lectures, and laboratory studies in the basic medical and clinical settings.  The candidate must be able to accurately observe a patient both close and at a distance; this requires functional use of vision, sensation, and smell. Adequate visual capabilities are necessary for proper evaluation and treatment integration, including the assessment of symmetry, range of motion, and tissue texture changes.
Communication: Students must be able to speak, hear, and observe patients to gather pertinent data, describe their observations (including activity and function, mood, and posture) and be able to perceive nonverbal communications.  Students must be able to effectively communicate with patients, families, faculty, and colleagues from different cultural backgrounds in oral, written, computer and telephonic formats.
Motor and Sensory: Students must have gross and fine motor function and coordination in order to auscultate, palpate, and percuss as well as the ability to use appropriate diagnostic techniques and instruments to provide routine and emergent medical care and common diagnostic procedures  such as, but not limited to, performance of cardiopulmonary resuscitation, advanced cardiac life support, administering intravenous medications, suturing of simple and complex wounds, treatment of respiratory distress or bleeding, and routine obstetric and gynecologic care, as well as assisting in surgery.  Students should have adequate sensory skills, including tactile sensory and proprioceptive capability.  Students must be able to transport themselves from one location to another in a timely fashion in order to facilitate patient care responsibilities and to receive educational training. Strength, mobility and endurance: Students must be able to tolerate physically taxing workloads.
Cognitive, Integrative, and Quantitative Skill: Students must exhibit skills in problem solving, and critical thinking, measurement, calculation, and comprehension of three-dimensional relationships consistent with medical practice.  Students must be able to assimilate and learn large amounts of complex, technically detailed information in the form of lectures, discussions, videos, handouts, and clinical exam demonstrations and to synthesize and apply concepts arising from it to create diagnostic and therapeutic plans.
Behavioral and Social Skills: Students must possess sufficient emotional health to allow them to optimally utilize intellectual, cognitive, and reasoning judgment required of medical professionals and be able to quickly complete all duties and responsibilities commensurate with effective diagnosis and treatment of patients of all ages.  Students must be able to demonstrate empathy, sensitivity, and the ability to quickly establish rapport with patients, exhibiting adequate interpersonal communication skills, compassion, concern for others, honesty, and integrity.  Students must be able to tolerate physically demanding workloads (which may involve nights, weekends, and on call), noisy environments, and long hours.  Students need to be able to maintain composure and emotional stability in challenging and stressful, changing circumstances and to deal effectively with uncertain, possibly emotionally charged situations. Students must be able to accept constructive criticism and respond via appropriate behavior modification. Students must be able to complete all assignments and activities as assigned by the program.  Students must be able to attend all classes, labs, examinations, and rotations on time and act in a professional manner.
Students must be able to wear full PPE (protective personal equipment) during some experiences in the practicum labs during the didactic year and may have to wear PPE for extended periods of time during some clinical rotations. If the applicant is aware that they will not be able to wear PPE as needed, they should contact the program to discuss. This requirement is for the safety of all students, faculty and staff.
The PA program at Concordia University Ann Arbor has the freedom and ultimate responsibility for selection and evaluation of students, design, implementation and evaluation of curriculum, and determination of who will be awarded a degree and certificate of completion.  Admission, retention, program completion, and graduation decisions are made based on satisfactory academic and clinical performance and upon non-academic, behavioral factors, which serve to ensure overall success in the PA profession.
Candidates for admission to the Concordia University Ann Arbor's PA program will be required, if admitted, to certify in writing that they understand and meet the above technical standards.  
Concordia University will attempt, to the best of its ability, to develop mechanisms by which otherwise qualified candidates for admission can be accommodated; however, the integrity of the curriculum and the need to provide optimal patient care must be maintained in order to ensure that all parts of PA education are delivered to all students.
Class of 2025
Start date (orientation) for the class of 2025 is August 28, 2023. 
Applicants must have obtained their Bachelor's degree prior to August 28, 2023.
Class of 2026
Start date (orientation) for the class of 2026 will occur in August  26, 2024. 
Applicants must have obtained their Bachelor's degree prior to August 26, 2024.
Applicants who do not successfully complete their Bachelor's degree prior to the first day of class, will not be allowed to matriculate into the program.
May 1, 2023: CASPA application portal opens
December 15, 2023: CASPA applications must be submitted and verified. Applications not verfifed by the application deadline will not be reviewed.
The program will use rolling admissions, with interview selections beginning in August of 2022 and continuing until seats are all filled.
Students will matriculate into the program on August 26, 2024 (Class of 2026) 
PLEASE NOTE:
 if accepted, students selected will be required to submit a $1000.00 deposit to hold their seat. This deposit will be applied to the student's tuition at time of matriculation. Should the student rescind after acceptance, the $1000.00 deposit will be forfeited.
Many of the health care organizations that we partner with for our clinical rotations require a criminal background check for student participation. By applying, applicants understand that placement at these clinical sites, required for the Concordia University Ann Arbor Physician Assistant program, may be affected by the results of a criminal background check.
All students accepted into the PA program will be required to complete and pass a background check. A felony conviction will impact our admission decision.
It has been the program's experience that those students who choose to work after admission to the program are most often unable to complete the program successfully.  For this reason, the program strongly recommends that students NOT work for the duration of the PA program. Working outside of the PA program will not be given consideration in evaluating a student who fails to meet program requirements.
International applicants who have taken pre-requisite courses at non-US colleges and universities should follow the directions provided by the CASPA Help Center for information on providing their academic credentials prepared by accepted international credentialing agencies.
Applicants whose native language is not English or do not have a baccalaureate degree from a regionally accredited United States, Canadian, or Great Britain University or College must demonstrate English proficiency by taking the TOEFL, IELTS, or PTE. Scores must be sent directly from the Educational Testing Service (ETS) to CASPA in electronic format. The TOEFL, IELTS, or PTE score report will then be matched with your CASPA application.
Scores are valid two years from the date of testing. Refer to the CASPA FAQ page for additional information on how to report TOEFL scores.
Minimum scores accepted: IELTS 7; TOEFL 94; PTE 64.
Anti-Discrimination policy
As a matter of policy, Concordia University admits students of any age, race, color, gender, religion, and national and ethnic origin. Admitted students enjoy the rights, privileges, programs and activities generally offered to all Concordia students. Further, Concordia University does not discriminate according to age, race, color, gender, and national and ethnic origin in administering admissions and educational policies, scholarship and loan programs, and athletic and other school-administered programs.
Accommodations for Students with Disabilities: Concordia University is committed to full compliance with the Americans With Disabilities Act of 1990 (ADA) and Section 504 of the Rehabilitation Act of 1973, which prohibit discrimination against qualified persons with disabilities, as well as other federal and state laws pertaining to individuals with disabilities. Under the ADA and its amendments, a person has a disability if he or she has a physical or mental impairment that substantially limits a major life activity. The ADA also protects individuals who have a record of a substantially limiting impairment or who are regarded as disabled by the institution whether qualified or not. A substantial impairment is one that significantly limits or restricts a major life activity such as hearing, seeing, speaking, breathing, performing manual tasks, walking, or caring for oneself.
Concordia University is committed to providing qualified students with disabilities with reasonable accommodations and support needed to ensure equal access to the programs and activities of the University.
All accommodations are made on a case-by-case basis. A student requesting any accommodation should first contact the Director of Disability Services who coordinates services for students with disabilities. The director reviews documentation provided by the student and in consultation with the student, determines which accommodations are appropriate to the student's particular needs and programs. It is then the student's responsibility to make direct requests for accommodations to the appropriate staff.
Considerations in selection of candidates
As a potential candidate, the admissions committee will look at the following for acceptance into the program:
Both cumulative CUAA prerequisite and CUAA science prerequisite of GPA 3.0 at a minimum.
Any repeated science course grades will also be used to calculate the total science GPA calculation. The program does not allow deceleration or repeat of any courses, for this reason, having multiple withdrawals or repeated coursework will be a concern in reviewing your application.
Reference letters – should speak to the applicant's aptitude for the profession, which requires that the applicant and the letter writer understand the PA profession. 
Patient Care Experience – points are assigned for numbers of hours (1000 is the minimum), and for patient care participation requiring some level of decision-making. Students are given "points" based on the level of decision-making, rigor of the health care experience.  Scribe is acceptable for up to 500 of the health care hour requirement.
Interview – students will have conversations with faculty that focus on the applicant's understanding of the PA role; both advantages and disadvantages as compared to other health care professions; and the applicant's particular aptitude for the rigors of PA school.
PA school is accelerated compared to many other health professions and requires tremendous sacrifice and successful completion of multiple courses with many assessments during large course loads in each term.
A holistic overview of the applicant is performed by all reviewers who will score applicants based on the following criteria:
GPA (cumulative and science pre-requisite GPA) including withdrawal and repeated coursework.
Evidence of academic potential, motivation, personal maturity, self-assurance, self-awareness, and likelihood for success
Interpersonal interactions observed on visit day including: Maturity, professionalism, ability to interact in an appropriate manner
Points are awarded for volunteerism, in upholding our mission.
Points are awarded for letters of recommendation, looking for evidence that matches the hours of HC hours and experience; and the supervisor's evaluation of the students abilities as a professional. 
CU graduates and alumni will be granted an automatic interview with successful completion of all requirements AND a 3.4 GPA in BOTH cumulative AND pre-requisite coursework
Applicants who are military veterans, and have a minimum 3.4 GPA in BOTH cumulative AND pre-requisite coursework, will be granted an automatic interview with successful completion of all requirements.
In upholding our mission and vision, if there are two equally qualified candidates with similar GPAs, coursework, letters of recommendation, and patient care experience, the applicant who provides service to others in community or church would be selected over the one who does not serve.
In upholding our program's mission, in making a selection between equally qualified candidates, candidates from HPSA (health professional shortage areas), and MUC (medically underserved communities) will be given preference, and invited to interview. This is in fitting with the mission and vision of the PA program. To check qualification use the links below: 
Similarly, when selecting between equally qualified candidates, those who are underrepresented minority students, first generation college students, and low income students, will be given a preference with successful completion of all admission requirements, and invited to interview.
Leadership, research, full time collegiate sports, and other extracurricular activities will be reviewed in a holistic assessment of your application.
The ARC-PA has granted Accreditation-Provisional status to the Concordia University Ann Arbor Physician Assistant Program sponsored by Concordia University Ann Arbor. Accreditation-Provisional is an accreditation status granted when the plans and resource allocation, if fully implemented as planned, of a proposed program that has not yet enrolled students appear to demonstrate the program's ability to meet the ARC-PA Standards or when a program holding Accreditation Provisional status appears to demonstrate continued progress in complying with the Standards as it prepares for the graduation of the first class (cohort) of students. Accreditation-Provisional does not ensure any subsequent accreditation status. It is limited to no more than five years from matriculation of the first class.
The program's accreditation history can be viewed on the ARC-PA website.
The Concordia University Ann Arbor MSPAS program will publish first time Physician Assistant National Certifying Exam (PANCE) rates for the five most recent graduating classes as provided by the National Commission on Certification of Physician Assistants (NCCPA). We will begin publishing this information once it becomes available.
PANCE scores will be available after all students from the Class of 2023 have taken their exam, 3-6 months after graduation in May 2023.  National averages (with which to compare CUAA scores to national scores) will likely not be available until several months later.  We will post our cohort pass rate as soon as all students have taken their exam.  This will be updated as NCCPA posts national scores for ability to compare.
Class
Class Graduation Year
Group
Number of Candidates Who Took PANCE
Number of Exam Attempts
Number of Exams Passed
Program Exam Pass Rate
National Exam Pass Rate for the Class Graduation Year
% of Candidates Who Ultimately Passed PANCE
Class of 2023
2023
All Takers
30
32
29
91%
90%
97%
First Time Takers
30
30
28
93%
93%
97%
ARC-PA Student Attrition Table
 

Graduated classes

Class of 2023
Class of 2024
Class of 2025
Maximum entering class size (as approved by ARC-PA)
32
40
40
Entering class size
32
35
38
Graduates
30
#
#
* Attrition rate
6%
11%
#
**Graduation rate
93%
#
#
*Attrition rate calculation: number of students who attritted from cohort divided by the entering class size.
**Graduation rate: number of cohort graduates divided by the entering class size.
Comments
Currently enrolled cohorts:
Class of 2023
1 student withdrew for personal reasons
1 student was dismissed
Class of 2024
Students will graduate in May 2024
3 students withdrew for personal reasons
1 student was dismissed
Demonstrate the requisite knowledge necessary in primary medicine to evaluate and provide non-pharmacologic and pharmacologic management of medical concerns of an acute, emergent, chronic, and preventive nature in patients of any age.
Demonstrate communication skills that are patient-centered in obtaining a thorough and concise medical history from patients in an attentive and respectful manner.
Perform a technically accurate complete physical exam on patients of any age for preventive and chronic visits; and focused physical exam for patients presenting with acute or emergent medical problems.
Select appropriate labs & diagnostic testing based on a differential diagnosis, and interpret testing to narrow or identify the diagnosis.
Demonstrate the requisite basic procedural skills required to identify and manage illness and injury in a clinical encounter.
Apply medical decision making to develop a diagnosis or presumptive diagnosis from a broad differential utilizing all aspects of patient evaluation findings.
Organize and present an oral presentation of a clinical patient encounter in a coherent fashion.
Document a clinical note including all components appropriate to the presentation for a patient with a medical or surgical concern in an inpatient or outpatient setting.
Utilize available medical research to identify appropriate evidence for a particular clinical question or to assist in medical decision making.
Function professionally in medical practice with all members of the healthcare team.  
Demonstrate understanding of Christian Values, and exemplify integration of these values, attitudes, and behaviors in both the classroom and in clinical practice.
Program Goals & Meeting our Goals
Recruit and retain students from underserved, underrepresented, and diverse backgrounds committed to the PA profession. This goal was created to align with our mission statement. The program was recently funded with a HRSA grant which will provide quarterly data on our efficacy in meeting this goal, as it is the goal of the HRSA grant as well. Currently the program is collecting admission data in identifying applicants from rural, underserved, and diverse backgrounds committed to the PA profession.

Increase the number of PAs who become HC providers in underserved and underrepresented HC communities: As part of the grant initiative, the program can now provide student with monitary stipends in rural sites, and rural clinical site stipends, and will be gathering data on the efficacy of this grant initiative to increase the numbers of our graduates who become PAs in underserved and underrepresented rural communities. This goal will not be able to be measured and evaluated until after our first cohort graduates in May 2023.

Develop entry-level PA graduates who demonstrate competency in all aspects of primary care. The program provides a curriculum focused on primary care medicine, and with the grant initiative, will enhance the primary medicine curriculum to provide education to student in the rural health unique demographics, social determinants of health, access to health care, specific with assistance from the Michigan center for Rural Health in providing "grand rounds" on content related to unique rural practice challenges. PAs from rural clinical sites, Federally qualified health centers, and acute care hospitals will be providing lectures on their perspectives in educating students about the unique challenges and rewards and benefits of rural health practice. Students will be trained in telehealth; have already completed SUDs training, and those who request will be provide MAT waiver training.

Obtain a pass rate greater than, or equal to, 90% on the PANCE examination. The program is providing a rigorous curriculum to the students, with a significant number and frequency of assessments in preparing students for success in clinicals and the PANCE exam. Quantitative data collected thus far on our inaugural program finds our students on standardized testing to have scores at or above the national average and qualitative data from clinical sites that have exceeded the programs expectation in performance and demonstration of competency. The program will continue to monitor data related to all aspects of assessment and developing competency, and we feel optimistic at this point that the 90% pass rate will be met or surpassed.

Achieve a PA employment rate of 75% by 6 months after graduation. The program is receiving solicitation on a weekly basis for HC practices who need providers. The program will sponsor a job fair for students near the end of the clinical year, in conjunction with the CUAA "Studio". The students will have NPI numbers which will allow the program to "track" their employment, identify the discipline in which the student is practicing, and identify students in rural communities, as well as monitor length of employment, changes in employment as sets of data of interest to the program.
Alexandra Guajardo
PhD, MS, PA-C, CLS
Assistant Professor
Office: Ann Arbor North Building 315
Phone: (734) 995-7429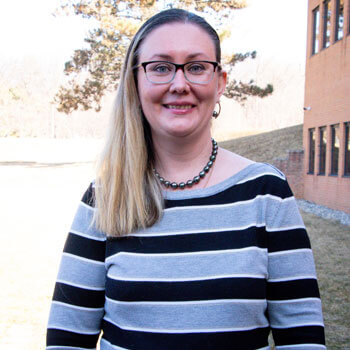 ---
Education
Ph D - Biomedical Engineering, Taganrog State Radiotechnical University (2005)
MS - Physician Assistant Studies, University of Detroit Mercy (2017)
BS - Clinical Laboratory Science, Michigan State University (2012)
---
Research Interests
Problem-based learning
Medically underserved populations
---
Teaching Interests
Laboratory medicine and clinical procedures
Heme/onc
Kristin S. Halsell
MSPAS, PA-C
Assistant Professor
Office: Ann Arbor North Building 313
Phone: (734) 995-4817

Bio
I am a Jesus-loving, people-loving, mother of 4. As a PA educator I have the privilege of validating the worth and value of each person, patients and students alike.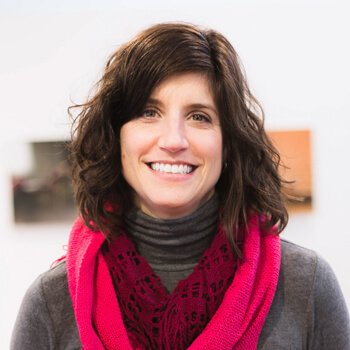 ---
Education
MS - Physician Assistant Studies, Philadelphia College of Osteopathic Medicine (2002)
BS - pre-med/biology, Smith College (1998)
---
Research Interests
Motivations and Barriers to PAs precepting PA students
How rural clinical rotations can impact a student's decision to work in rural medicine
---
Teaching Interests
Transition from classroom to clinicals
How to take care of the whole patient
Clinical Director - Director of Clinical Education, Clinical Assistant Professor
Office: Ann Arbor North Building 319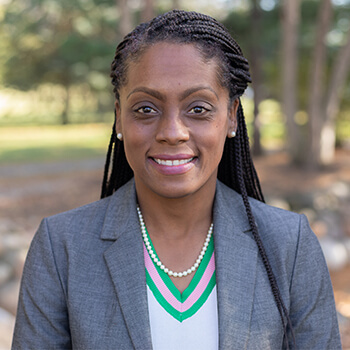 ---
Education
MPAS - University of Detroit Mercy (2004)
BS - Biology/Chemistry , Lincoln University (1998)
---
Research Interests
Health equity
Social determinants of health
---
Teaching Interests
PA Professional Practice
Patient Care
Carol Piesik
PA-C, BSN, MS, DHSc
Director - Physician Assistant Program, Associate Professor
Office: Ann Arbor North Building 311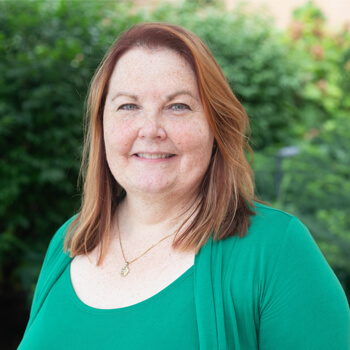 ---
Research Interests
Promoting Longevity in PA Profession through Self-Care
False Positive TB Testing Results Post Covid-19 Disease/Vaccination
---
Teaching Interests
Infectious Disease
Travel Medicine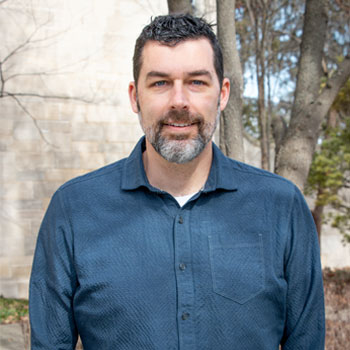 ---
Education
MD - Human Medicine, Michigan State University (1999)
Katherine Young
MPAS, PA-C
Clinical Assistant Professor
Office: Ann Arbor North Building 314
Phone: (734) 995-7306

Bio
I am passionate about sharing my clinical experience with the next generation of Physician Assistants and showing Christ's love where He places me to serve.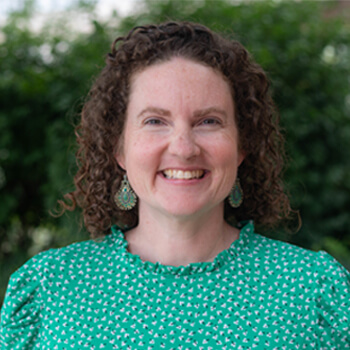 ---
Education
MPAS - Physician Assistant Studies, University of Florida (2004)
BS - Biochemistry, Calvin College (2001)
---
Research Interests
Emotional Wellbeing in Dementia
---
Teaching Interests
Estimated Program Costs-Didactic and Clinical Years
For the incoming class August, 2023
(fees are subject to change)
| | | |
| --- | --- | --- |
| TOTAL PA Tuition | $14,230 (per term) x 7 terms | $99,610 |
Total Tuition for the entire PA Program is listed above, you will be billed in three terms
Other Costs
Please note: costs will vary depending on the equipment selected by the student
Fees
Student Costs
Student Services
$50.00 x 7 terms = $350.00
University Lab Fee
$300.00 x 7 terms = $2100.00
Technology Fee
$36.00 x 7 terms = 462.00
Medical Equipment
(includes lab coats x 2)
~900.00  (students do not need to buy equipment they already have)
Laptop***
Average $600-1200
Books

~$400 /student/ for total program length-

online e-texts are available through Access Medicine 

Graduation Fee
$65.00
Castlebranch
$160.00
BLS UPDATE
paid by program*
ACLS
paid by program*
MAPA Dues
40.00 one time fee
AAPA Dues
75.00 annual
HOD Travel/Exp
program pays 50%
EOR Exams/PACKRAT
paid by program
White Coat / Scrubs
$50.00 - 100.00 ea.
Clinical Site Payments
paid by program
Transportation
~1200* may vary
Clinical Site Housing**
~3000-4000* may vary
Parking
$200.00/year during didactic year only (effective 7/1/2023)
TOTAL:
4,450 (Fees only)
*Costs are the same for both resident and non-resident. Student's own food, transportation and housing costs are not included.
**Student housing may be required at rural clinical sites; all housing and transportation costs are the responsibility of the student.
***Computer should meet or exceed these requirements.
Students who withdraw from the University will receive a pro-rated refund of educational fees and board fees, according to the following schedule (a week runs Mon-Sun):
| | |
| --- | --- |
| DURING FIRST WEEK OF CLASSES | 80% |
| DURING SECOND WEEK OF CLASSES | 75% |
| DURING THIRD WEEK OF CLASSES | 60% |
| DURING FOURTH WEEK OF CLASSES | 40% |
| DURING FIFTH WEEK OF CLASSES | 20% |
| AFTER FIFTH WEEK | none |
Students who are charged for summer term but then withdraw will receive refunds on a pro-rated basis as follows:
| | |
| --- | --- |
| DURING FIRST DAY OF CLASS | 80% |
| DURING SECOND DAY OF CLASS | 75% |
| DURING THIRD DAY OF CLASS | 60% |
| DURING FOURTH DAY OF CLASS | 40% |
| DURING FIFTH DAY OF CLASS | 20% |
| AFTER FIFTH DAY OF CLASS | none |
Thank you Preceptors!
Your generous contribution of time, hard work and medical expertise on the part of our students is the vital key to the success of the CUAA PA program and to the success of our students when they graduate.
The clinical experiences the student will obtain under your supervision are critical in synthesizing the concepts and application of principles for high quality health care delivery. Twelve months of clinical rotations follow fifteen months of rigorous didactic coursework. You, the preceptor, are vital to successful learning in the clinical setting. The PA student will work closely with you, and s/he will progressively develop the skills and clinical judgement necessary to become a practicing PA. Thank you for your commitment to PA education!
Following is the link to the clinical preceptor handbook which highlights policies and procedures:
Below are links to the discipline-specific rotation learning outcomes and instructional objectives
Is it possible to continue working while in PA school?
Students who continue to work find that they struggle to find the time to review material.  Students need the evenings and weekends to review course material, complete assignments, and read new material. While the program does not forbid working in the program, it is important to note that students that do find it impacts their grades and ability to successfully complete the program.
As you consider a career in healthcare, it is important to know that due to the nature of training of Physician Assistant Students there is the potential of exposure to infectious or environmental contacts that may lead to disease or disability.  The Program provides education on Universal Precautions and how to protect yourself both as a student and healthcare provider with in-class education, online modules and tests; and reminders throughout the program length about best practices.
The PA program follows the Centers for Disease Control and Prevention (CDC) guidelines for healthcare personnel recommendations. The PA program requires the following immunizations:
Annual PPD
Chest radiography (every three years, if the PPD is positive)
Hepatitis B immunity (established by three reported dates of immunization or by documented testing of antibody titer)
Tdap to those who have not received it before, then Td (every 10 years)
Rubella immunity (established by two reported dates of vaccination or documented antibody titer)
Varicella immunity (established antibody titer) or date of vaccination
Annual Influenza vaccination
The program does not mandate COVID-19 vaccination, however, the clinical rotations sites may mandate vaccination.  The University does not provide vaccine exemptions.
CUAA is committed to equality of opportunity and does not discriminate against applicants, students, or employees based on race, religion, color, national origin, gender, age, sexual orientation or disability. CUAA PA students have equal access to facilities and programs of the Concordia University Ann Arbor as any student from any of the other programs.
Attendance Policy
Attendance is MANDATORY for all lectures and labs.  The program will give you advance notice for evening and weekend labs/requirements.
Excused Absences
The student must contact the Program Director or course director for the class(es) that they will miss.
The following are considered excused absences, but must be reported to the course director and Program director by email or in person in advance if at all possible.
Policy on matters related to religious holidays: students must inform the Program Director 30 days prior to the anticipated missed classroom time.
Military service: Students must notify the PD as soon as deployment requirement has been received.
Death in the family; funeral
Unforeseen illness or injury requiring student to be hospitalized or housebound. If possible, zoom attendance is possible.  If not possible, then content will be recorded and student will be responsible for recorded lecture material on any assessment.
The student will obtain written permission from both the course director/s and the Program Director by completing and signing the Excused Absence Request Form.
If the student will be out for three days or longer, the PD must be informed and will need a release from a health care provider to return to class
Appointments
Students must schedule their medical appointments outside of class or rotation time.
Appointments may be kept without incurring an unexcused absence if that appointment was made, and the course time schedule was changed and student was unable change their medical appointment on short notice.
Unexcused Absences/Unapproved Absences
Anything other than #'s 1-5 above will be considered an unexcused absence.
 If a second unexcused absence occurs, the student will appear before the Student Progress Committee.  No credit or make up will be given for missed assignments, quizzes, exams, or labs.  Any student excused from a class is responsible for obtaining the missed material. If the absence is expected to go beyond 3 days, the student must contact the Program Director and a note from the student's provider will be needed to return to class. Make up class or lab assignments are provided solely at the discretion of the course director.  Multiple excused absences may be brought before the Student Progress Committee. 
Tardiness
Students are responsible for being in their seat in the classroom prior to the start of lecture. The tardy student will be responsible for any missed content.   Repeated tardiness or absences are inconsistent with the professional expectations noted in the handbook.  The AA will notify the PD when there is a tardy form turned in by faculty. Tardiness is not acceptable and is a professionalism infraction and may be referred for additional sanctions (see handbook for more detail).
SUCCESSFUL COMPLETION OF THE DIDACTIC YEAR:
PLEASE NOTE:  Detail about requirements for the successful completion of the didactic year can be found in the Student Didactic Handbook section titled "Requirements for Successful Completion of the Didactic Year." 
In addition to these academic requirements, the student must also:
Comply with all policies and procedures published by CUAA and those of the Physician Assistant Program.
Submit timely documentation of immunization and physical exam requirements.
Successful completion of BLS, and ACLS  (provided by the PA program) prior to entering clinical rotations. 
Comply with professionalism expectations.
The program will monitor student progress in a timely and ongoing fashion, and will provide remediation options for the student to improve performance. It is the student's responsibility to make significant efforts at remediation to prove competency. Processes for remediation are outlined in both the Didactic and the Clinical Student Handbook. 
SUCCESSFUL COMPLETION OF THE CLINICAL YEAR
In accordance with Std. A3.03, it is the responsibility of the Program to solicit and provide clinical sites and preceptors, not the student's responsibility.  Prospective and enrolled students will not be asked to solicit sites, recommend preceptors, nor be required to find their own clinical sites. Contact the Director of Clinical Education for appropriate process to follow should you have a site or preceptor that you may want the program to consider. 
In addition to these academic requirements, the student must also:
Comply with all CUAA and PA Program policies and procedures
Comply with professionalism expectations
Successfully complete the summative evaluation as designated by program requirements
The CUAA's PA Program reserves the right to dismiss any PA student at any time prior to graduation. Circumstances warranting such action may be of an academic, legal or professional nature. Additional information is available in the student handbooks on appeal of dismissal and withdrawal from the program.
The student handbooks (both didactic and clinical) are available as a link in the accreditation tab on this website for additional review of program policies.
Please click on the links below to view the:
REQUIREMENTS FOR GRADUATION
Requirements for Graduation
Successfully completes all components of the program (didactic, clinical, and summative).
Successfully demonstrates competency for each of the Program Learning Outcomes.
Maintains an overall GPA of 3.0 or higher.
Maintains professionalism standards.
Successful completion of BLS, and ACLS 
Fulfills all financial obligations to Concordia University Ann Arbor.
Complies with all CUAA and Physician Assistant Program policies and procedures
The CUAA PA program does not decelerate students for failing to meet the program's academic and/or professionalism requirements.
Deceleration for a personal or family medical issue which requires a Leave of Absence (LOA) may be allowed based upon the University's 'Temporary Stop Out from the University' policy.
Students may request a temporary stop-out in writing to the Program Director, and will be required to provide written evidence of the medical issue related to the request.  Prior to the student's return to the program, the Program Director will provide the student with a specific deceleration plan.  This plan will be developed on a case-by-case basis after review and with input from the student's advisor, the Student Progress Committee and the Program Director.
The student must provide a letter from their treating physician which releases them back to full function in the PA program before they may rejoin the program. If restrictions are required, the Program Director must be notified in order to request from the ARC (academic resource center) for necessary accommodations.
A student whose LOA extends past the two semesters that are allowed by the University's temporary stop-out policy will be required to re-apply to the program.
During the didactic year, the deceleration plan may require the student to repeat those courses where updating of medical content is necessary.
During the clinical year, the student may be required to repeat one or more clinical rotations. Note that deceleration will result in delay of graduation.
It is the responsibility of the student to contact the Financial Aid Office to discuss the financial consequences of deceleration and repetition of courses, which may result in additional tuition and fee expenses.