Welcome CUAA Alumni
Whether your memories of Concordia go back to CUAA's inaugural year or to last year's graduation, your Concordia experience can continue. Our goal is to provide meaningful opportunities for you to get and stay connected to Concordia and our diverse and impressive community of alumni, parents, students, and faculty.
Connect With Us
There are many ways to stay in touch.
Uncommon Scholarships
Alumni Scholarship
We're excited to offer our new uncommon scholarship for alumni. Ranging from $200-$500 per three-credit course, these scholarships can be applied to a variety of programs.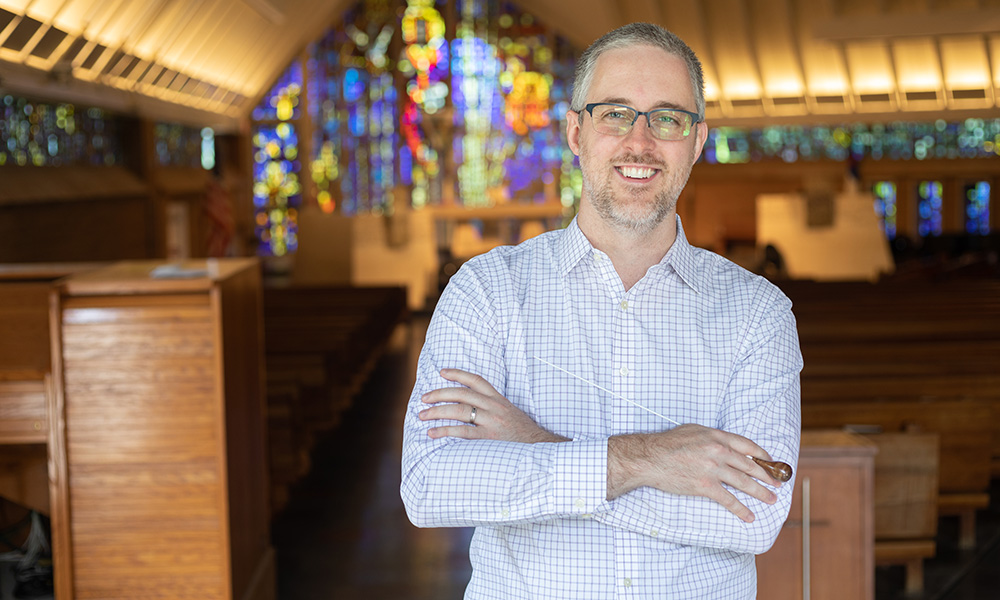 Boonenberg named to fill CUAA's new Kreft Endowed Chair in Music
Jun 29, 2022
The new position is made possible by a generous gift from two faithful donors. Read More
A letter from the president
Dear CUAA graduates,
Concordia's alumni fulfill our mission, and the day-to-day interaction of students with faculty and staff mentors is part of that process. The Concordia experience forms and shapes people, and as our University mission statement says, "helps students to develop in mind, body, and spirit." But that intellectual, physical, and spiritual growth is not an end in itself. It's not simply "mission accomplished."
Concordia's Christian higher education is intended to prepare graduates, as the Mission Statement concludes,"for service to Christ in the Church and the world." Thus, Concordia's mission cannot be fulfilled apart from you and your lives of service within your families, workplaces, churches, and communities. We remain interested in you and are eager to stay connected. Concordia is your alma mater and you are Concordia's legacy to the world—our dedicated alumni!
Dr. William R. Cario
Interim University President