A passion for care
The School of Nursing develops nurses ready to excel in today's challenging healthcare context. As a CUAA nursing student, you will learn to care for people of all ages in both acute care settings and the community. Instructors and classroom experiences blend curricular rigor with a passion for care, a balance that develops you uniquely both to serve with professional excellence and to fulfill your sense of calling as you care and serve throughout your career.
Our mission
The School of Nursing is dedicated to providing a rigorous Christ-centered education that develops and inspires highly skilled professional nurse leaders who are prepared to serve diverse communities with excellence, truth, integrity, and compassion to promote health and healing.
Our vision
The School of Nursing vision is to be a premier Christ-centered School of Nursing recognized locally, nationally, and internationally for transforming students into exceptional clinicians, educators, clinical scholars, and leaders who serve diverse groups in a changing healthcare environment to improve health outcomes for individuals, families, communities, and populations.
Accreditation
The nursing program at CUAA is an additional campus location of the nursing program at Concordia University Wisconsin. The baccalaureate degree in nursing program at Concordia University Wisconsin is accredited by the Commission of Collegiate Nursing Education, 655 K Street NW, Suite 750, Washington, DC 20001, 202-887-6791 (phone); 202-887-8476 (fax); www.ccneaccreditation.org. More accreditation information can be found at Concordia University Wisconsin's Nursing site.
The programs are accredited for 10 years extending to December 31, 2024.
Posted July 14th, 2022
CCNE visit September 21-23
Concordia University Ann Arbor's Ronald and Marvel Jones School of Nursing will be hosting an accreditation visit by the Commission on Collegiate Nursing Education (CCNE) between Wednesday, September 21 and Friday, September 23, 2022. The purpose of this visit is to seek initial accreditation for the Bachelor of Science in Nursing (BSN) program.
In accordance with CCNE's procedures, program constituents and other interested parties are provided the opportunity to submit, in writing, third-party comments until 21 days prior to the visit concerning our program's qualifications for accreditation. Written third-party comments regarding Concordia University Ann Arbor BSN program must be received by CCNE no later than August 31, 2022. Only signed comments are accepted by CCNE. All third-party comments submitted to CCNE must be written in English.
CCNE shares third-party comments with members of the evaluation team prior to the visit, but at no time during the review process are these comments shared with the program. During its review of the program, the evaluation team considers third-party comments that relate to the accreditation standards.
If you have comments regarding the Bachelor of Science Nursing (BSN) program at Concordia University Ann Arbor, please submit them to thirdpartycomments@ccneaccreditation.org.
Or if preferred, mail comments to: Commission on Collegiate Nursing Education
Attn: Third-Party Comments
655 K Street, NW, Suite 750
Washington, DC  20001
Upcoming School of Nursing Events
Clubs & Organizations
Get involved in one of our clubs or organizations!
When you get involved with a nursing organization at Concordia, you open yourself up to all kinds of possibilities: connections with fellow Concordians who share your same interests, opportunities to practice and apply what you've learned in the classroom, and the chance to serve others in ways that match the unique skillsets you've been given. Check out some of the health professions student organizations you can look forward to joining at CUAA, and visit our
clubs page
 to see more of our student organization offerings.
Latest School of Nursing News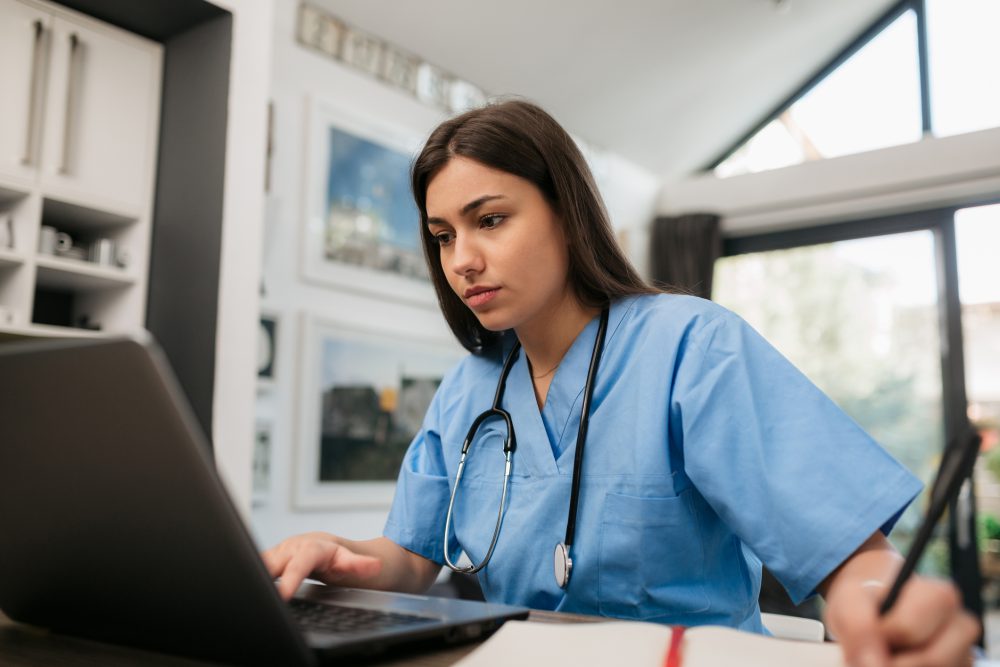 The Essential Guide to Earning a Bachelor's in Nursing
Dec 4, 2023
Are you looking to start a career in nursing? Learn more about earning a bachelor's in nursing degree from Concordia. Read More