The new state-of-the-art Concordia Nursing Skills Lab utilizes practicing nurses to relay their knowledge and expertise, firsthand, in a collaborative setting. Students will learn basic skills while nurturing the mind, body, and spirit for service to Christ.
Extensive hands-on experience prepares students for clinicals while giving them the confidence to perform difficult tasks. CUAA recognizes this very important aspect of a comprehensive nursing education. The newly-opened Skills Lab utilizes the latest nursing technology. Perhaps, even more importantly, the Skills Lab leverages the experience of practicing nurse instructors who share their real-life experience in a hands-on nurturing environment.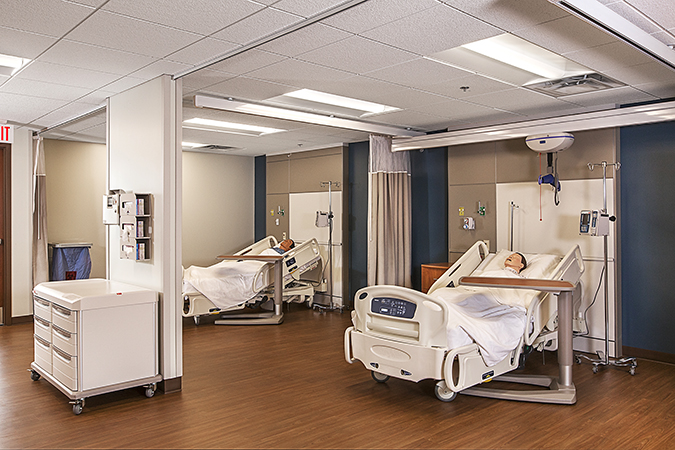 In today's rapidly changing health care environment, students will learn the patient care skills they need to succeed, including:
IV skills
Feeding tubes
Airway management
Wound care
Med administration
Documentation
Sterile procedure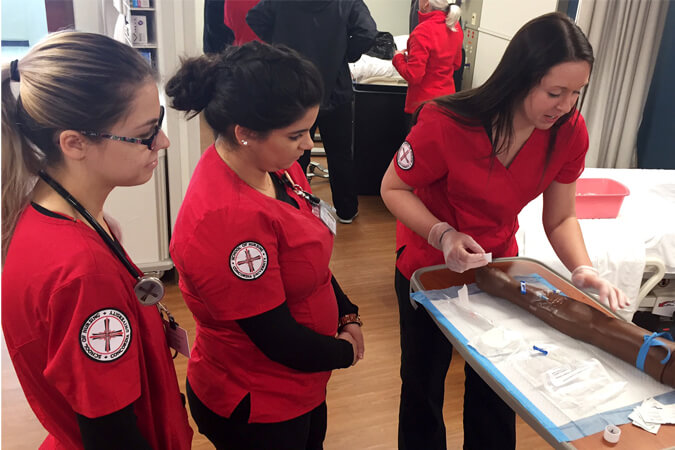 Our Skills Lab Faculty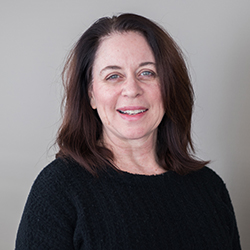 Kathleen Sheehan RN, MSN
Skills Specialist
Kathleen has been a nurse for over 12 years. She has vast experience in med/surg nursing and is a certified vascular access nurse. Her passion is teaching and she enjoys mentoring nursing students in the clinical setting.