Welcome to the Office of Research & Sponsored Programs
Our mission is to ignite and sustain the research spark within Concordia faculty and students. Our vision is to grow the Concordia research enterprise beyond our campus by supporting each faculty and student through competitive grantsmanship, data-driven research administration, and exceptional service.
Who We Are
The Office of Research and Sponsored Programs (ORSP) offers guidance and support resources to CUWAA faculty, students, and staff at both Wisconsin and Ann Arbor campuses to ensure successful project proposals, completion, and compliance throughout the sponsored projects lifecycle, and thorough and thoughtful research administration services.
Our office is made up of motivated and curious individuals ready to support you in accomplishing your research goals. Our main objective is to listen to your research ideas and concerns and work through them with you. We love contributing to and supporting your research breakthroughs almost as much as we love cultivating research interest and skills in CUWAA students. Together, we will find the funding, resources, and thought partnership you need to succeed.
How we work with you
  Bring your ideas to us
ORSP can help with research questions, project design, and research permissions (IRB).
 Funding
We use GrantForward to find research ond program funding to turn your ideas turn into reality.
  Develop and submit your proposal
Collaborate with us to craft a winning proposal that shows how your project helps the funder to meet their goals.
  Management and compliance
We focus on project finances, compliance, and reporting deadlines so you can focus on the research
 Spread the good news
We work together to get your research out there: you can present at a conference, publish a paper, and more.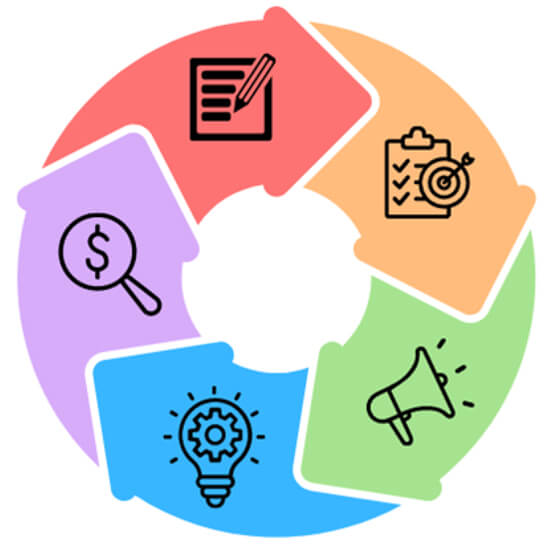 Contact us:
Office of Research & Sponsored Programs
General Office
orsp@cuw.edu
Janessa Doucette
Director, Office of Research & Sponsored Programs
janessa.doucette@cuw.edu
262-243-2721
Tonya Bartoletti
Assistant Director
tonya.bartoletti@cuw.edu
262-243-2794
Wayne Thompson
Methodologist
wayne.thompson@cuw.edu
262-243-2786
Graduate Students
Research Assistant General Email
swosp@cuw.edu